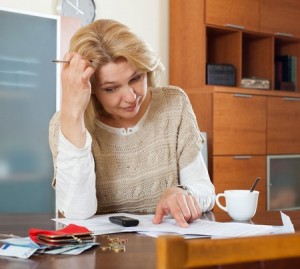 My feet hurt and I need to see a Podiatrist. What will I have to pay for the visit? Will I get another bill from the doctor's office after I pay my co pay? Why do I have a bill, I paid my co pay?
These are questions most patients have prior to seeing a physician. It is not uncommon to have these questions and most can be answered prior to your appointment. Insurance and the individual coverage per patient in the 21st century can be confusing. It is not always easy to discern what you owe and why you owe it. Most patients "think", I paid my co pay, I owe nothing! Unfortunately, that may not be the case.
Within your individual insurance policy, one will have a deductible, co pay or co insurance. For example:
Patient has a $5000.00 deductible and 20% co insurance. Patient has met the deductible and the office visit is $250.00. Patient would be responsible for $50.00 for the office visit. Physician administers a vaccine and charges $90.00. Insurance does not cover the vaccine; the patient will be charged the additional $90.00 for a total of $140.00 for that date of service.
Patient has a $5000.00 deductible and has met $4800.00 of the deductible. Patient has a $30.00 co pay due at check in. Patient pays her $30.00 co pay, has examination, and leaves the office.
Three weeks later patient receives Explanation of Benefits (EOB) explaining that patient has not met her deductible for the calendar year and owes the practice an additional $200.00. One week later patient receives a statement with a patient responsibility of $200.00.
These examples exemplify the processes your doctor's office may go through to submit a claim (bill) to your insurance company. The insurance company will then use this information in the claim to pay your doctor for services rendered and then identify the patient's responsibility post services.
Remember, just because you pay a co pay does not always mean you do not have an additional patient responsibility once the claim has been processed. Know your individual plan, understand your total deductible and out of pocket maximums and realize that insurance policies can be difficult to navigate. As always, if you have questions, contact your individual health insurance provider for answers.
Make an Appointment Today!
Are you looking for an industry-leading podiatrist to treat your foot ailments? Then look to the Ankle & Foot Centers of Georgia, with over 20 locations across the state, we know what it takes to provide relief to foot problems. Call any one of our offices, or simply CLICK HERE to make an appointment online right now!
https://ankleandfootcenters.com/wp-content/uploads/2016/03/woman-figuring-out-bills.jpg
404
450
admin
https://ankleandfootcenters.com/wp-content/uploads/2016/08/ankle-foot-centers-logo.jpg
admin
2016-03-07 15:17:17
2016-10-05 11:33:44
How Much Do I Owe?