[wptouch target="mobile"]
[soliloquy id="1846″]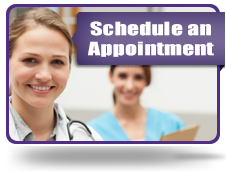 No matter the problem, our expert physicians know how to solve it. Our Atlanta Podiatrists specialize in a variety of foot ailments and issues, including:
Bunions
Hammertoes
Plantar Fasciitis
Heel Pain
Bone Spurs
Ingrown Toenails
Toenail Fungus
Diabetic Foot Care
Sports Injuries
Warts
Nerve Injuries
Joint Replacement Surgery
Foot and Ankle Tumors
Occupational Foot Care
Reconstructive Foot Surgery
Contact Us Today!
To help you get back on your feet, please feel free to call the Ankle and Foot Centers of Georgia today at: 770-251-6100. Or you can CLICK HERE to contact us by email. We are ready and standing by to help you with all your foot care needs!
Sign Up For Our Monthly Newsletter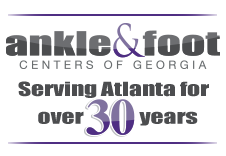 [/wptouch]
[wptouch target="non-mobile"]
Twenty-six bones, 33 joints, and thousands of steps a day. It's amazing how much we rely on our feet to carry us through daily life – and how much we take our feet for granted until the pain of a foot or ankle injury stops us in our tracks.
At Ankle and Foot Centers of Georgia, we believe that every step you take should be pain-free. Whether you need treatment for a minor ailment such as ingrown toenails, a complex foot reconstruction, or the ongoing management of diabetes, our expert Atlanta podiatrists will provide expert diagnoses, innovative treatments, and compassionate care.
Atlanta Podiatrists… Getting You Back On Your Feet… Helping You Create A Pain-Free World!

Why See a Foot and Ankle Specialist?
Walk into any Atlanta drugstore, and you'll find an aisle full of over-the-counter foot treatments. Many of these products are useful for minor foot ailments, but patients often misdiagnose their problems, which can lead to unnecessary foot pain due to delayed treatment. Similarly, seeing a primary care physician for a complex ankle or foot problem can result in a misdiagnosis. Only board-certified podiatrists are trained to provide specialized foot and ankle care.
Since 1982, the nationally-renowned podiatrists at Ankle and Foot Centers of Georgia have helped patients in metro Atlanta and across Georgia get back on their feet.
Innovative Technology, Compassionate Care
No matter what foot or ankle ailment brings you in to Ankle and Foot Centers of Georgia, you can count on state-of-the-art technology and innovative treatments from our industry-leading Atlanta podiatrists. We not only treat the immediate problem, but we empower our patients to make decisions and act as partners in their own treatment, ensuring that they can achieve a healthier quality of life outside of our direct care. We offer non-invasive treatments whenever possible, but if your foot or ankle problem requires surgery, our board-certified surgeons can perform the procedure at an Atlanta area hospital or our very own surgical center.
We're Here When You Need Us Most
To accommodate our patients' needs and schedules, Ankle and Foot Centers of Georgia offers 18 convenient metro Atlanta locations with more than 20 caring and attentive podiatrists. We accept a wide variety of insurance plans and offer flexible appointment times and effortless scheduling through our website or by contacting the nearest location. Our ankle and foot doctors are on call 24 hours a day, 365 days a year in case of emergencies.
Contact Us
Life is too short to suffer with foot and ankle pain. Take the first step to better foot health – call Ankle and Foot Centers of Georgia at 770-251-6100, or CLICK HERE to schedule an appointment today!
[/wptouch]